Anything but Ordinary: Craviations
If you've ever thought the cockpit of your favourite helicopter would make the perfect couch, the cabin looks like it was destined to be a bunkbed, or the blades could be a conversation-starter as a coffee table, you may be able to find the furniture of your dreams in Mike and Carolynn Rancourt's new one-of-a-kind business.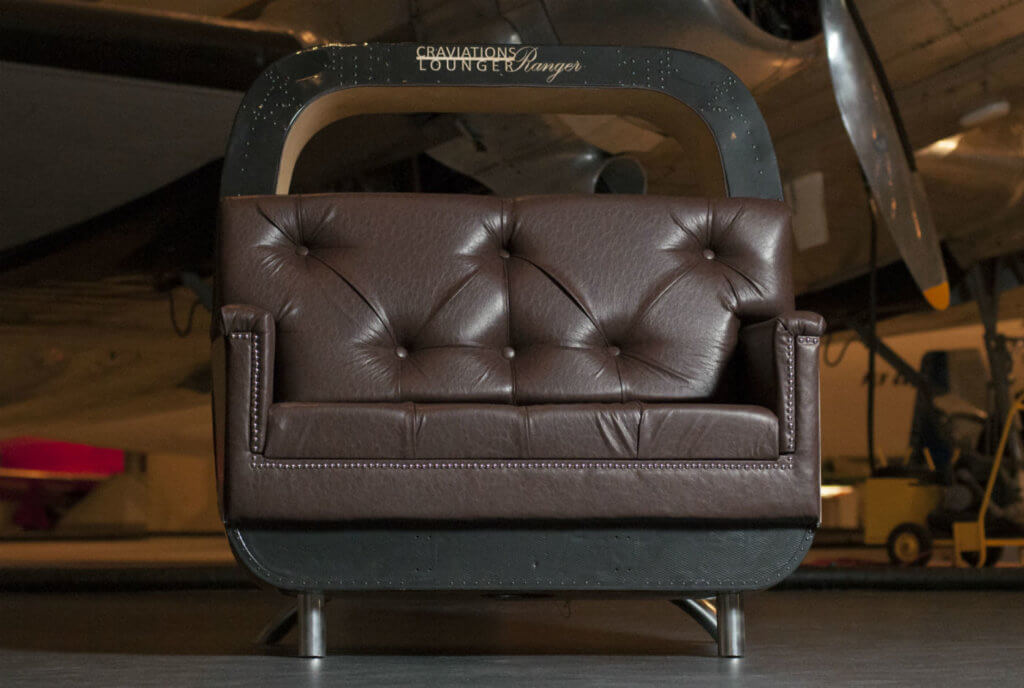 The creative husband-and-wife duo run MR Airframe Ltd in Merrickville, Ont., where they specialize in structural repairs, but they recently expanded their portfolio with the launch of Craviations–a company that turns aircraft parts into unique furniture pieces.
The idea was born around the same time as the couple's first grandchild, when Mike decided to build her a bunkbed out of a Bell helicopter.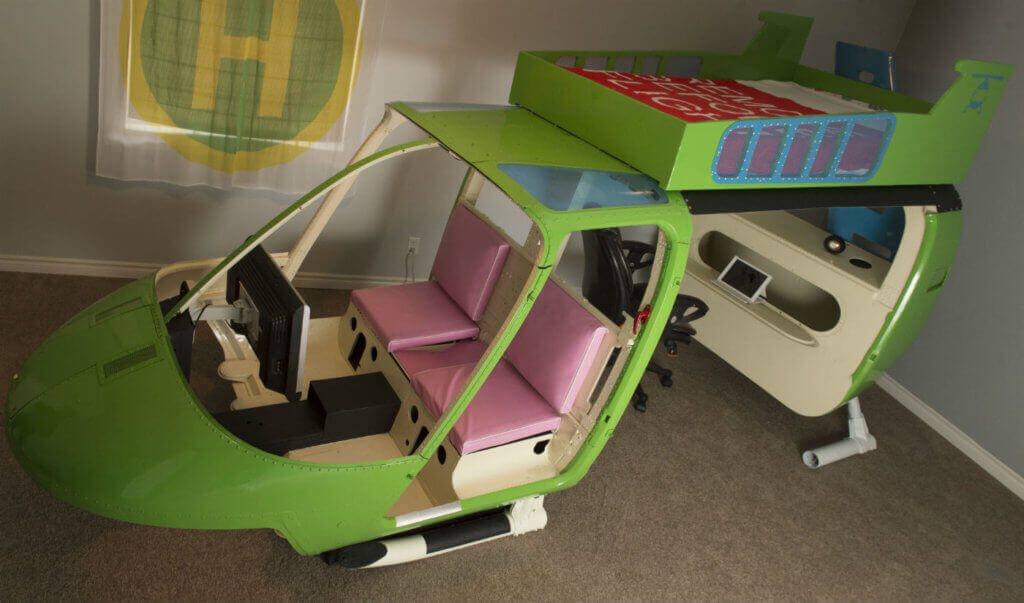 "I thought he was crazy," Carolynn told Skies. "A year into it, he was still working away at it and I realized "OK, well, he's crazy and he's not giving up on it–so I'm going to help him."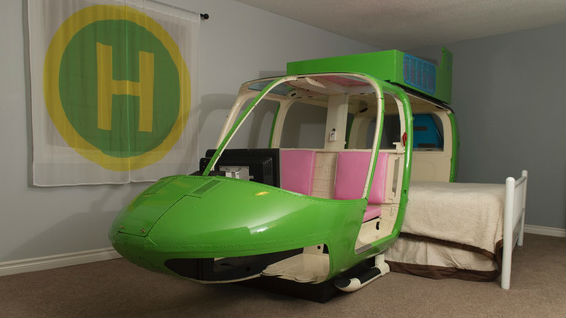 Three years later, Craviations was officially launched.
"We realized that there are a few people making furniture out of aircraft parts, and not really anybody making them out of helicopters," said Carolynn. "So we just started making furniture and we've ended up with a collection of some really cool pieces."
The bunkbed led to a variety of unique pieces, including a bar made from a tailboom, tables made from main rotors, chairs made from stabilizers, and other parts used to make clocks–and even a beautiful "time machine" art piece.
Most of the creations consist of parts from Bell helicopters, including the 204, 205, and 206 (A/B) models.
"We've primarily used Bell helicopters because that's what we work on and those are the parts we have the quickest access to," said Carolynn.
Thanks to the support of its partners, Craviations can order parts from most helicopters or fixed-wing aircraft. "We will work with the customer to get the aircraft they like, or something very close to it," she said. "There's flexibility."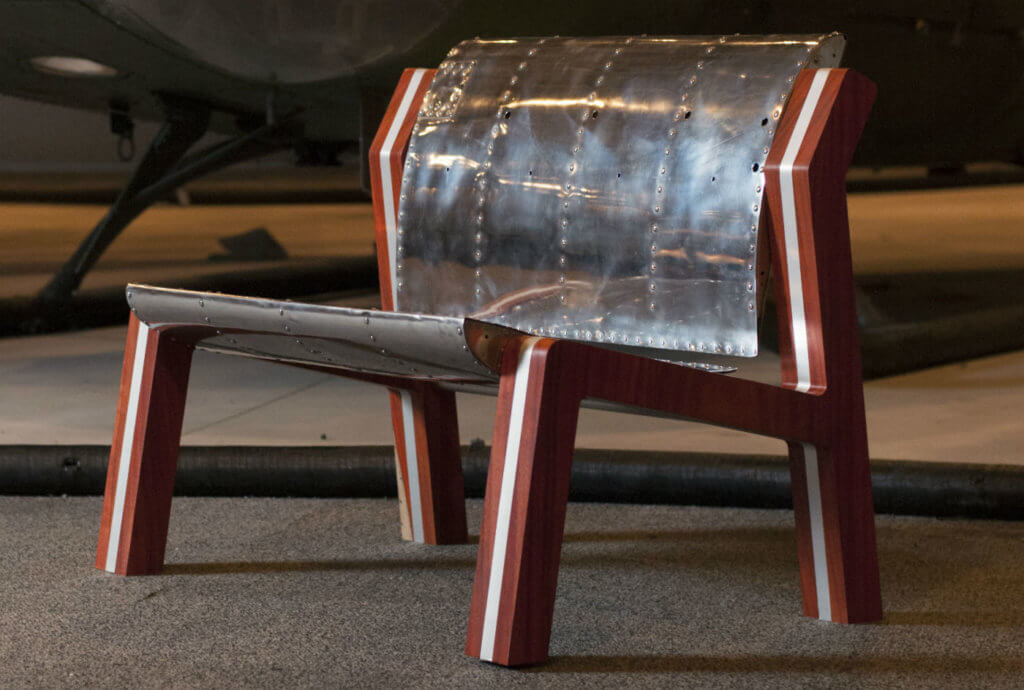 "We can even take the cabin of an aircraft and turn it into a flight simulator. We have a partner that we work with who does the controls part of it and we do the structural part of it." She added that full-flight simulators could be made upon request.
The turnaround time varies depending on each piece, but Carolynn says the couple can usually deliver within a month.
"If we have to locate parts it might take a little bit longer, depending on the size of the piece that they're looking for, type of aircraft, etc.," she said. "If they're looking for something that we actually have in stock, it could be as simple as building a crate and shipping it."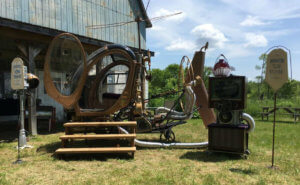 When the Rancourts were ready to launch their new business, they turned to social media. What started out as a Facebook post, led to an invitation from the Canada Aviation and Space Museum in Ottawa, Ont., to attend its National Science and Aviation Gala on May 17.
"We built a series of furniture specifically for that event," said Carolynn. "We chose to use the Museum Gala as the official launch for Craviations." The event was successful and the couple has already begun delivering some of their work.
Both starting in the aviation industry at a young age–Mike at his friend's dad's repair facility, and Carolynn in manufacturing–the couple has more than 50 years' experience working within the aviation industry with a variety of aircraft types.